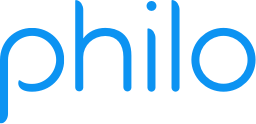 Wendy Williams Terms and Conditions
Offered in the 50 U.S. (including its territories) ("U.S.") only to new Philo customers who are U.S. residents 18+ who receive this promotional Philo voucher by virtue of their participation in an on-air Wendy Williams Show during the 2020/21 season ("Voucher").
Voucher is one-time use only and is offered to/redeemable by eligible, new Philo customers in the U.S. for five (5) free consecutive months of Philo+ package only (current reg. retail value of 5 month Philo+ base package is $100 at time of offer publication, but properly redeemed Vouchers will be honored for full free period regardless of increase in cost of applicable service).
Voucher cannot be used towards Premium services, upgrades or add-on channels. Voucher is redeemable by activating promo code at www.philo.com/redeem ("Website") for Philo+ 12:01 am PT December 1, 2020 and 11:59 pm PT on December 31, 2021 ("Redemption Period") after which time Voucher and promo code immediately expire, are void and redemption requests will not be honored.
No credit card required to redeem; Philo account is required.
Philo+ service will automatically terminate at conclusion of free period. Limit one (1) Voucher per person/account.
Voucher is for promotional purposes only, has no specified face-value, monetary or cash value and will not be honored for cash (unless required by applicable law).
Voucher is personal to recipient, may not be resold, transferred or assigned, and cannot be combined with other promotions, discounts or offers.
Voucher is void if obtained via any other than the specified means, or is fraudulently submitted, altered, reproduced, copied or distributed.
Voucher will not be replaced or honored if lost, stolen, misplaced, illegible, damaged or destroyed.
If for any reason this Offer, or any element thereof, is compromised or not capable of being administered as planned for any reason, for example due to virus, bugs, tampering, unauthorized intervention, fraud, cheating, technical or equipment failures, any force majeure event, artifice or any other causes similar or dissimilar, Philo reserves the right to cancel, terminate, or modify the Offer or any element thereof at any time.
Void where taxed, restricted or otherwise prohibited, and to employees of Philo. Philo's decisions are final and binding.
Redemption of this Voucher and/or your use of Philo products and services constitutes acceptance of these Terms, and Philo's Terms of Use and Privacy Policy (at about.philo.com/terms and about.philo.com/privacy).
Offer issued by Philo INC, San Francisco, CA.